Kubota Hills Product Launch Conference Held in Chongqing
On the morning of July 2, Chongqing Zhongquan Agricultural Machinery Chain Co., Ltd. and Kubota Agricultural Machinery (Suzhou) Co., Ltd. held the PRO208 harvester and SPW-28C hand-held rice transplanter press conference at the Wuzhou Grand Hotel in Chongqing. Chongqing Agricultural Machinery Office, Agricultural Machinery Bureaus and Promotion Stations of all districts and counties, Chongqing Zhongquan Agricultural Machinery Chain Co., Ltd., and Kubota Agricultural Machinery (Suzhou) Co., Ltd. attended the conference.

Kubota Hills Product Launch Conference Held in Chongqing
At the press conference, Comrade Luo Zekuan, deputy director of the Municipal Agricultural Commission and Director of the Agricultural Machinery Office, attended the meeting and delivered an important speech. Kubota related professionals explained the structural performance and suitability of the PRO208 harvester and SPW-28C hand-held rice transplanter. The participants had an intuitive understanding of the PRO208 harvester and the SPW-28C hand-held rice transplanter. Comprehensive understanding. In addition to appearance and beauty, PRO208 harvester and SPW-28C hand-held rice transplanter also have strong applicability. It is a new type of high-performance agricultural machinery product specially developed for the mountainous region that is specially developed for the geographical features of hilly areas. .
At the press conference, Comrade He Changcheng, general manager of Chongqing Zhongquan Company, reviewed and summarized the development of the company in recent years, and revealed the company's future development direction. In the next step, the company will introduce Suzhou Kubota into local production in Chongqing to facilitate more user choices, purchases, and use, and get Kubota more benefits and services.
At present, Chongqing Zhongquan has more than 10 branches in Guizhou, Nanchuan, Changshou, and Fuling, and has established more than 20 direct-operated stores and agricultural machinery sales outlets in various districts and counties in Chongqing.
In recent years, China's economy has developed rapidly over a long period of time. Rural agriculture has gradually entered a new stage of marketization, intensification and mechanization. Farmers and various types of agricultural machinery organizations have stimulated the demand for agricultural machinery. The Chinese agricultural machinery industry still has a lot of room for development. The level of agricultural mechanization remains Need to further improve, in order to meet market demand, the whole company in line with the purpose of serving the majority of farmers, plans to build a large-scale agricultural machinery market in Chongqing, the agricultural machinery industry into a market-oriented, professional, systematic development track.
Related News: Kubota Agricultural Machinery New Products Chongqing
SIGN MAKING CNC ROUTER, great option for sign, graphic, printing, displaying, advertising industry. Precision cutting aluminum, copper alloy trim, IT trim, acrylic, etc.
Acrylic Cutting Cnc Router's applicable scope:
Advertising industry: acrylic mini-word high-light cutting, MDF cutting, color plate engraving, all kinds of advertising plate, logo production.

Furniture industry: cabinet doors, wooden doors, solid wood, mahogany furniture, antique furniture all kinds of composite sheet cutting and engraving.

Panel processing industry: insulation, plastic chemical parts, PCB, anti-times special board, epoxy resin, ABS, PP, PE and other carbon compounds.

Crafts industry: can be mainly used for the artificial stone, PVC, wood, bamboo, marble, plexiglass, copper and aluminum, etc.

Decorative industry: screen, wave board, bamboo, marble, organic board, color plates and other materials on a variety of beautiful patterns and text carving.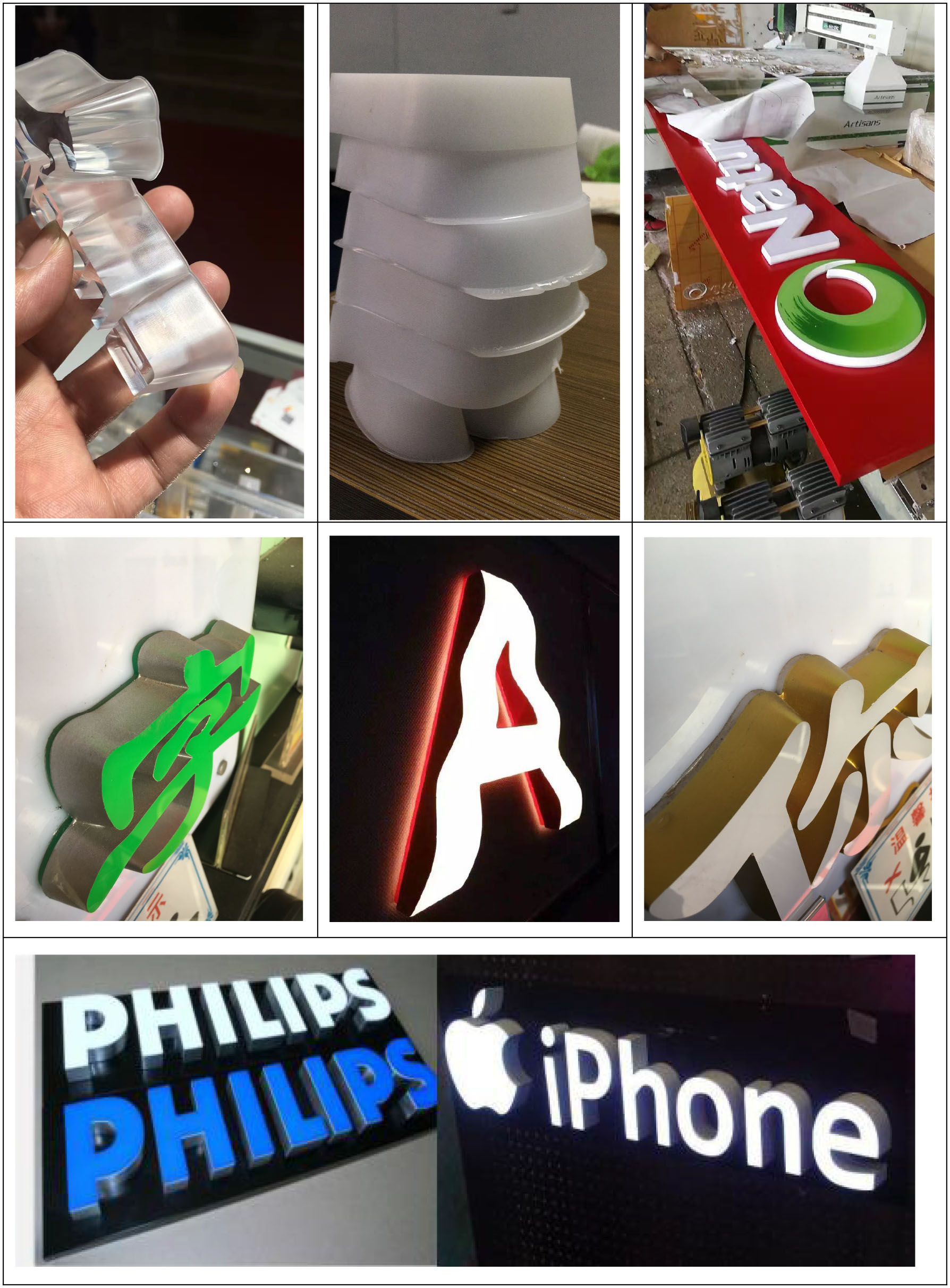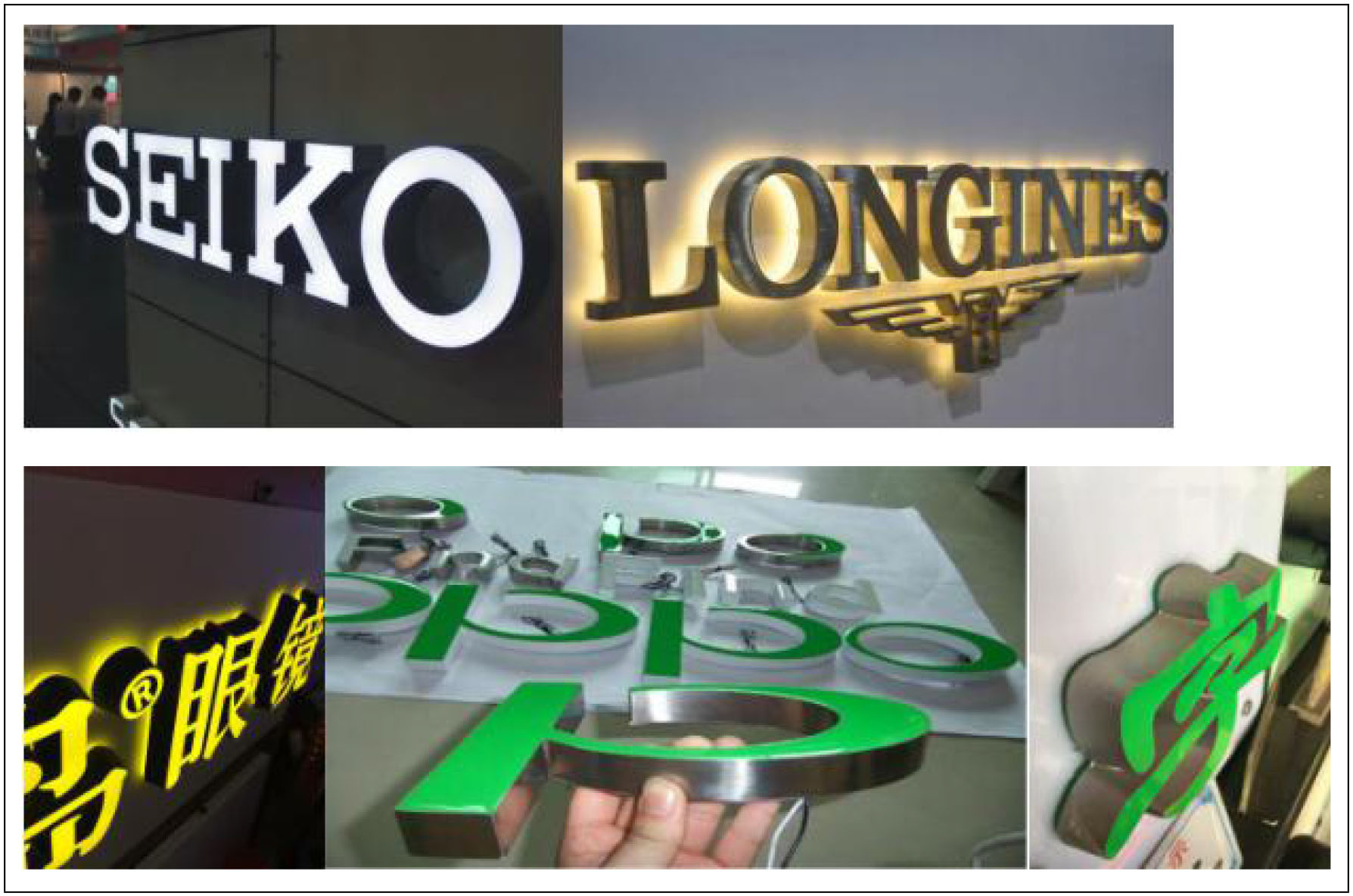 Cnc Router for cutting mini acrylic word's Characteristics:
1. The bed is made of thick-walled steel pipe, which is treated by high temperature tempering to ensure machine body with high strength, and no deformation.
2. With breakpoint, continuation on break point function, with homing automatic error correction function, effectively guarantee the work of a long time in the processing accuracy.
3. Unique storage design, easy to store tools, tools.
4. Using high rack gear transmission to ensure machine with high precision, fast speed, maximum speed can up to 90m / min.
5. Featured circuit accessories, a variety of protection is complete, to ensure the safe operation of spare parts and machines to reduce the failure rate.
6. Equipment control system is simple, with user-friendly design, in line with human structure, to facilitate customer operation.
7.T-slot+Vacuum table, can be easily used for all kinds of materials.
8. Machine software`s compatibility is good, compatible with tyoe3 / Artcam / Castmate / Wentai and other CAD / CAM design software.
9. Precision tool auto-checking instrumen, save time and effort, a key to start, save resources.
10. High safety performance factor, a key operation and the host and line operation, while starting and stopping the limit, the wrong version of the alarm buzzer to improve the safety factor.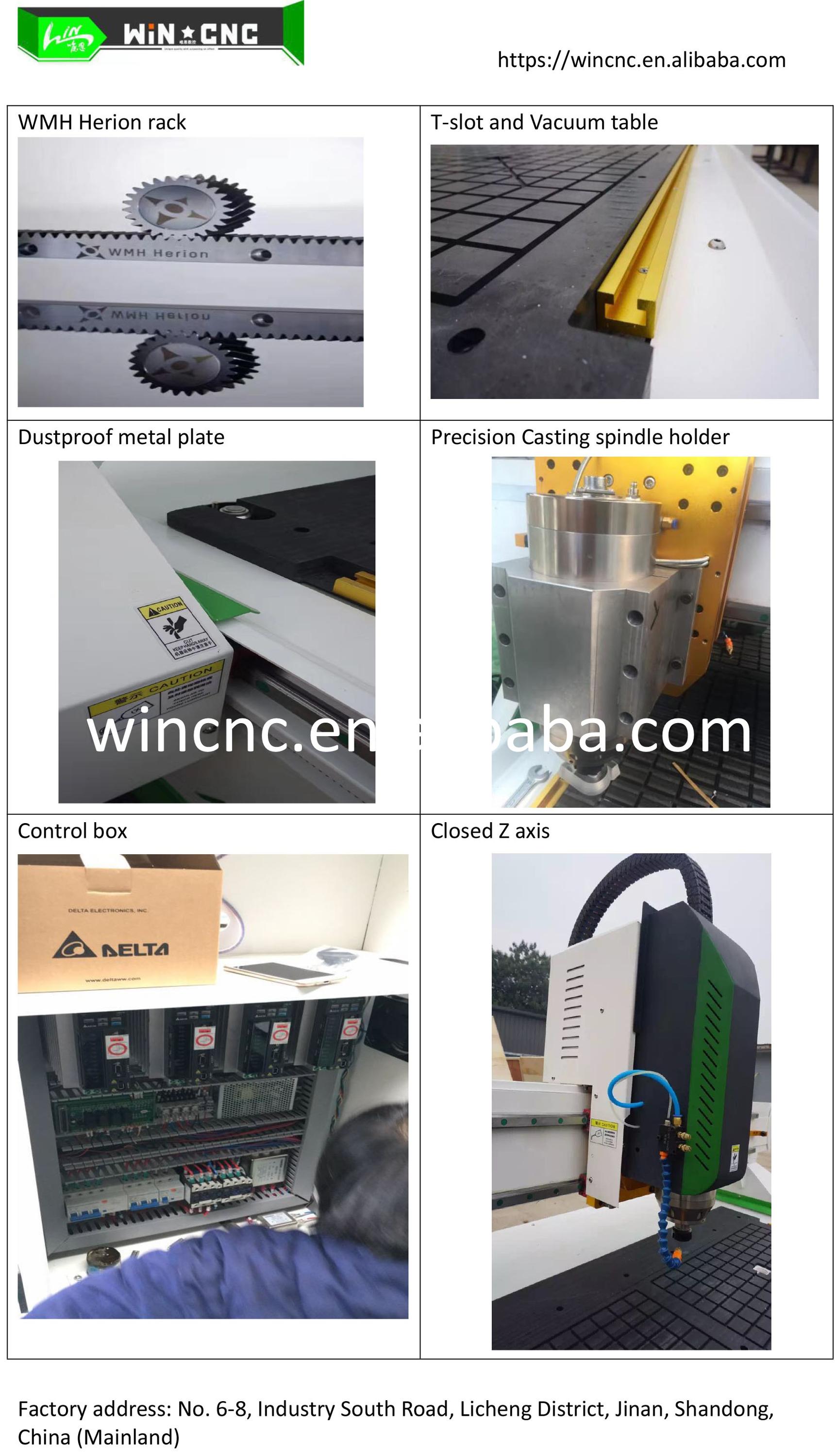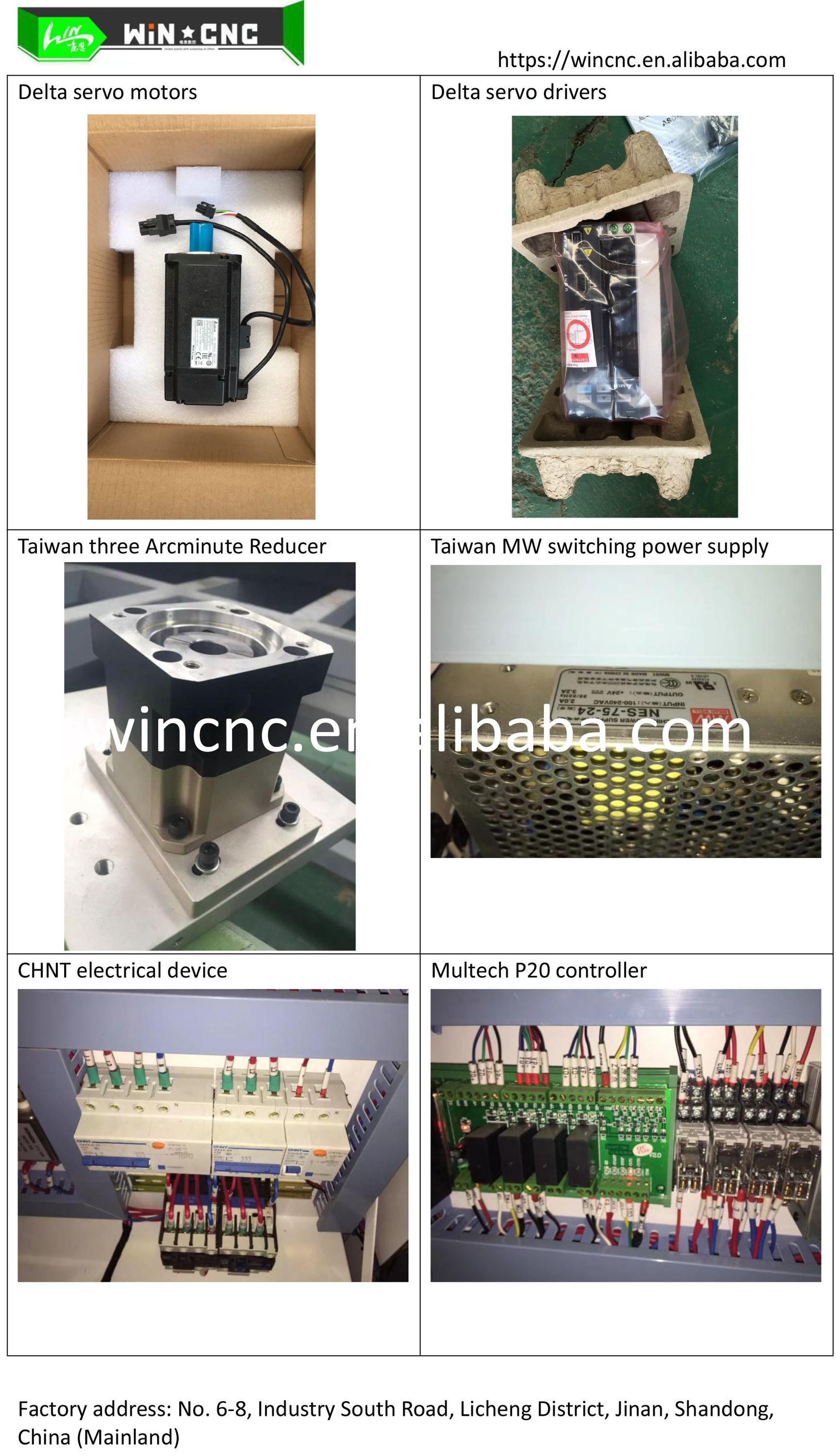 Technical parameters:
Model AS-1325/1530/2030, optional

Controller: Multech P20

XYZ working size: 1300*2500*200mm

Running mode: Delta servo motor/Taiwan reducer

XYZ structure: XY1.5 helical tooth gear transmission+Z TBI ball screw+Taiwan HIWIN rail guide

Max traveling speed 90m/min

Cutter diameter: ï¿ 3.14.ï¿ 6.ï¿ 12.7ï¿ 12

Rail Guide brand: Taiwan HIWIN 25rail guide+25 Flange slider

Spindle power: Φ125mm-5.5KWwater cooling spindle

Working voltage(Optional): 380V 50hz

Inverter: 7.5KW 380V Sunfar inverter

Driver: Delta servo driver

Switching power supply: MW power supply

Servo motor: Delta servo

Spindle revolving speed: 0-24000r/min

Table T-slot+Vacuum table

Compatible software: Windows2000/windows XP/windows7

Command code: Hpgl.G code.Uoo.Mmg.Plt
Sign Cnc Router
Sign Cnc Router,Sign Making Cnc Router,Cnc Router Sign Making Machine,Acrylic Sign Cnc Cutter
Shandong U-May CNC Technology Co., Ltd. , https://www.fiberlasers.de